CoreHR Team is currently recruiting for the positions listed below. If you are interested in applying please submit a resume to

info@corehrteam.com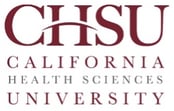 Human Resources Manager
CHSU Human Resources is currently searching for an exceptional team member to help us fulfill our mission of preparing students to be highly trained, collaborative, and compassionate healthcare professionals who serve our community.
We are looking for equity-minded applicants who represent the full diversity of California and who demonstrate a sensitivity to and understanding of the diverse academic, socioeconomic, cultural, disability, and ethnic backgrounds present in our community. When you join the team at CHSU you will be part of a transformative team that improves the health care outcomes of the people living in the Central Valley by developing compassionate, highly trained, intellectually curious, adaptive leaders capable of meeting the health care needs of the future.
CHSU is the first university of its kind in the Central Valley and is committed to improving the access and delivery of quality healthcare. We prepare students to be highly trained, collaborative, and compassionate healthcare professionals who serve our community.
Position Summary:
The human resources manager is part of a collegial administrative team dedicated to providing accurate, insightful, analytical, and timely administrative leadership, support, and oversight that will help the CHSU HR department continue to grow and develop to meet the needs of the university and its employees. Under the supervision of and in coordination with the VP for Human Resources, the human resources manager will serve as a resource, partner and leader in handling HR functions by maintaining a positive and rewarding work experience for employees in an environment of accountability.
Expectations:
Serves as a liaison to the human resource functions including, but not limited to, compensation, payroll, benefits, leave administration; employee equity matters; disputes and investigations; performance and talent management; productivity, recognition, and morale; and training and development.

Maintains knowledge of trends, best practices, regulatory changes, and new technology in human resources, talent management, talent acquisition and employment law; applies this knowledge to communicate changes in policy and practice to HR leadership.

Provides recruitment, interviewing, and hiring support to hiring managers and search committee members. .

Assists in the administration of annual performance reviews. Ensures the timely completion of faculty and staff performance reviews.

May participate in the development and recommendation of HR policies and procedural improvements which may include specific research/investigation into issues as requested.

Coordinates and may administer employee leaves of absence, ADA accommodations, and provides support to the VP for Human Resources in these areas.

Oversee, coordinate, and manage employee separations and applicable offboarding activities including exit interviews.

Oversee and provide support in safety and worker's compensation related matters from incident and claims reporting through follow-up and continued assessment of accommodations, etc.

Maintenance of strict confidentiality and security of records including specialized human resources databases, computer software systems, and filing systems.

Acts as a back-up for other Office of Human Resources team members as delegated and appropriate.
Education
Bachelor's degree in Human Resource Management, Employee Relations, Labor Relations, Business Administration, or related field, or

Equivalent directly related human resources work experience that provides extensive knowledge of fundamental theories, principles, and concepts may be considered in lieu of degree.

PHR or SHRM-CP preferred.
Skills & Experience
Minimum of seven (7) years of human resources experience that encompasses all aspects of human resources in a professional office setting with increasing responsibility within a human resources department.

Ability to achieve business results while focusing on quality, employee experience, and stewardship.

Strong working knowledge and application of federal and state employment laws and regulations.

Sound judgment tact and diplomacy in situations of high sensitivity and the ability to interact with personnel at all levels of the University.

Ability to work in a multi-cultural environment with a commitment to diversity, equity, and inclusion.

Excellent interpersonal, employee relations, and public relations skills.

Ability to analyze complex issues, research and gather information.

Exceptional organizational, problem solving, prioritizing, multitasking, and decision-making skills.

Prior experience in the higher education setting is desirable.
Equal Employment Opportunity & Accommodations
The University is proud to be an Equal Employment Opportunity employer. The University does not discriminate based upon race, religion, color, national origin, gender (including pregnancy, childbirth, breastfeeding or related medical conditions), sexual orientation, gender identity, gender expression, age, status as a protected veteran, status as an individual with a disability, or other applicable legally protected characteristics. If you need assistance or an accommodation due to a disability, you should contact your supervisor or Human Resources.